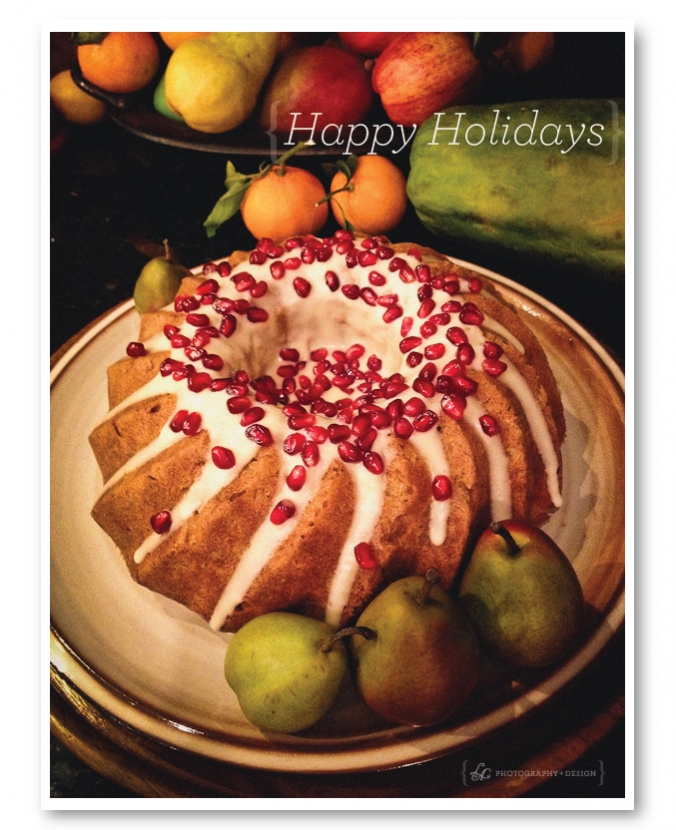 I love visiting my family for the holidays, not only because I get to see my four nephews' eyes glow with each present they open, but because they live in Cincinnati–where it's much colder than Los Angeles–making it more delicious to bake something warm, full of winter spices! I had a vintage bundt mold that I had been wanting to use. After a quick online search I found a Martha Stewart Pear Spice Bundt Cake recipe. I adapted it to make it less sweet, and added the fresh pomegranate jewels to make it more festive. Humbly documented with my iPhone 4s! (I opted to travel light this time and leave my professional gear in Santa Monica.)
My favorite christmas present this year? An unexpected opportunity before Christmas Eve dinner to shoot a quick engagement session for an old friend and his lovely fiancee, (both photographers, who brought their gear) in town from Denver. Post to come in the new year!
I wish you all a lovely holiday season! You'll be hearing from me again soon with more pretty photos and a few words about 2011.
Best wishes,