Spanish Wedding Photography
I had the pleasure of traveling to Spain while working as a wedding photographer to photograph this beautiful Spanish wedding. I'm always inspired by the change of scenery,cuisine and culture when photographing a European wedding. I love Los Angeles and the dynamic nature of this city, however finding new inspiration in far away places can lend a new perspective to my work.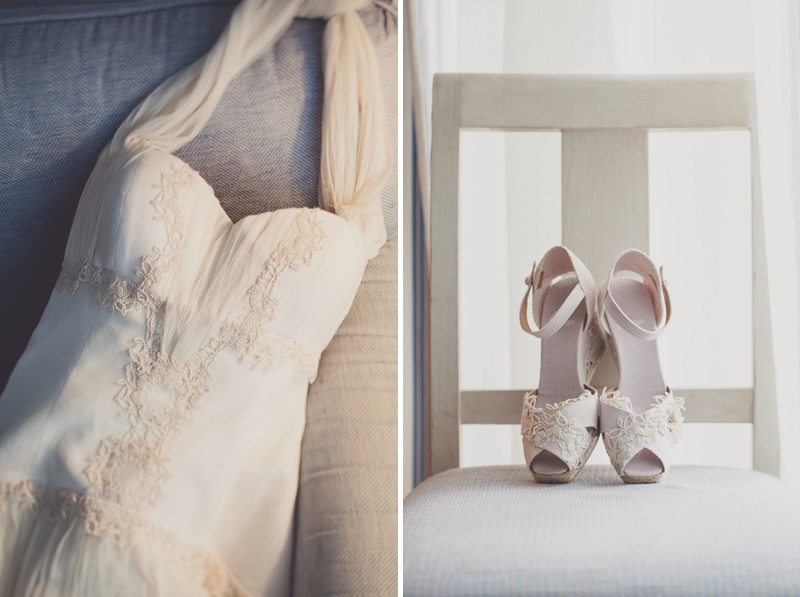 I almost didn't post this European destination wedding on the blog because I created a custom designed slideshow gallery for this couple. After delivering the gallery and photos I kept moving on to the next wedding edits, as is often the case since delivering to my clients on time takes priority over posting on my blog! I am SO glad I decided to include this in my "post this on the blog at some point" list! This wedding merits being seen! I cannot with words express the innate beauty that lingered in the air throughout this beautiful day. I so enjoyed weaving this story once again to share with you all. Find out more about European wedding packages here.
It took place at the venue of El Far, located in Llafranc on the renown Costa Brava of Spain. Her Vintage Bohemian Wedding Dress was personally designed by Spanish designer Jose Maria Peiro – His gowns are truly one of a kind, do check out his site!