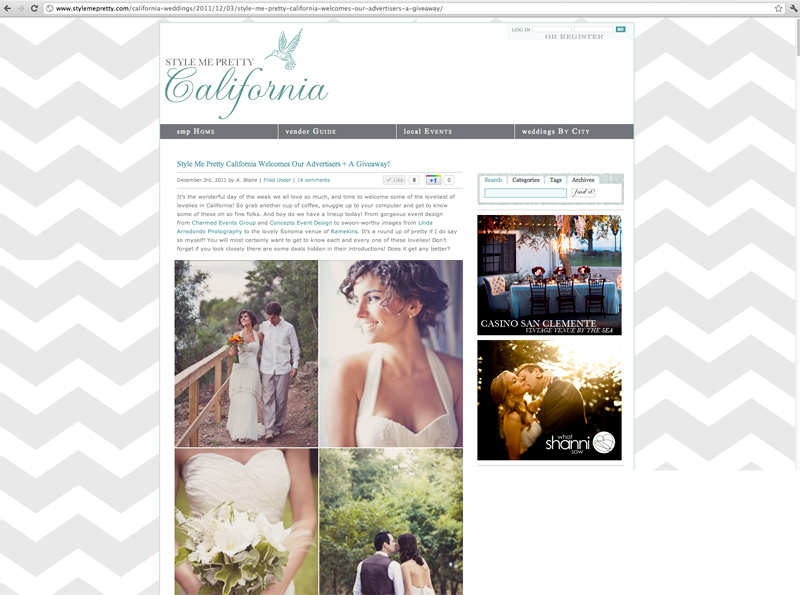 Thank you to all the SMP readers who submitted an entry. We would love to work with each one of you to create a beautiful
engagement session that tells your story. To show our appreciation for those who participated, we are offering a 15% discount
for your engagement session. Please email us at linda@lindaarredondo.com, we would love to hear from you!
We are excited to announce the winner of our Style Me Pretty giveaway! There were so many great entries submitted by
SMP readers, that we had to resort to narrowing down some of our favorites and picking a name from this bowl!
The complimentary engagement session goes to Jill for her entry (below).
Can't wait to meet Jill and her fiancé to make this creative engagement session come alive!
"Lucas and I met over 4 years ago at the University of Georgia through the Model United Nations team (haha).
A year and a half ago he began a PhD program at Stanford, so when I graduated a year later
I relocated to Silicon Valley to be closer to him. We are loving California and taking every opportunity
to take day trips (Napa, Tahoe, Santa Cruz, Muir Woods etc.) to enjoy it as much as we can during our time here,
but we also feel nostalgic for the South. Our engagement session will definitely have to highlight both
of our homes – the South and California and also the thing that brought us together – Model UN.
We will probably wear boots and southern garb to showcase our Southern roots and somehow include
maps into the mix, while also including gorgeous California backdrops. XO Jill"